DOMEscan/IBV generates a 3D digital reconstruction of the footshape and calculates its measurements in just a few seconds. It is a low cost scanner that uses a pioneering technology in the field of digitization of human forms.

---

Lightweight and very easy to use, it´s ideal for new business models that require product customization or size allocation.
Quick and versatile, it automatically generates a 3D model and calculates more than 20 measurements of the foot.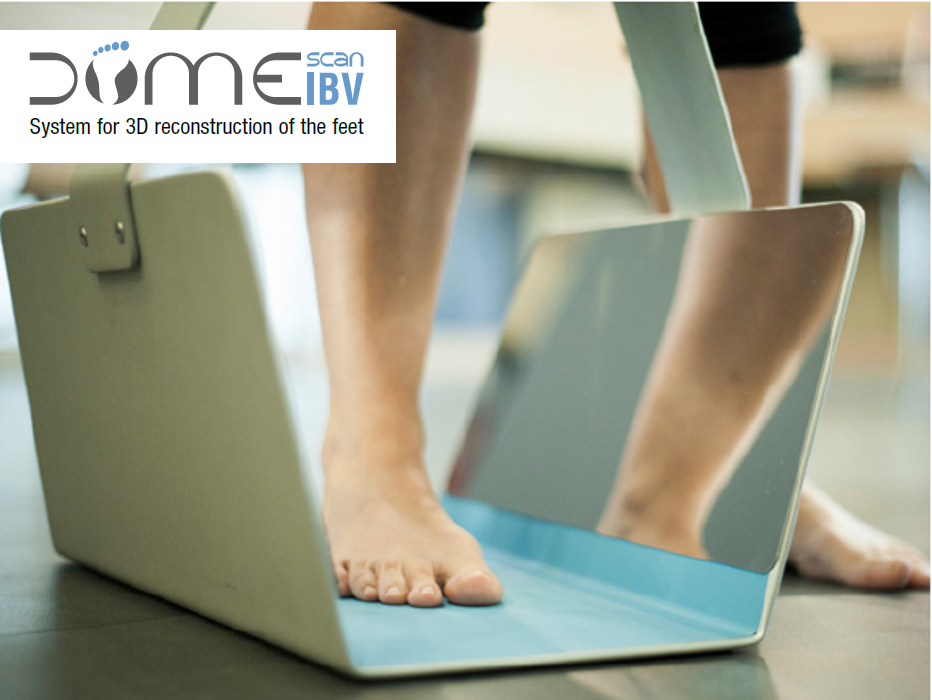 The best digital foot-scanning solution in the market

HIGH ACCURACY
It provides excellent accuracy for most applications such as virtual try-on, made-to-measure or size allocation of footwear.
---

AUTOMATIC REPORTS
It provides custom reports together with the scanned 3D records of the subject
---
QUICK AND EASY TO USE
It is not necessary an expert to use the scanner.
EASY INTEGRATION WITH YOUR BUSINESS MODEL


---
Customizable interface
A set of Windows libraries for an easy integration into your software
Both cloud and offline solutions
---
---
TECHNICAL SPECIFICATIONS
Lightweight and very easy to carry (< 4.6 kg)

Includes power supply (5V)

Connects to a PC or Tablet PC: wireless, Bluetooth 2.1

Scanning time: 0.1 s

3D reconstruction time: less than 1 minute

---
---